"What if you could build a Passive Income Stream That makes money while you sleep all from the comfort of your home for only 60-minutes a day"
Discover the turn-key-system that takes you from scratching your head to literally putting money in your bank account on amazing auto-pilot.
JOIN THE WAITING LIST TODAY
Our Vision & Mission Statements
"Our Vision Is To Empower Individuals To Achieve Their Full Potential Through Personalized Coaching And Transformative Teaching.  We Foster Growth, Resilience, And Confidence While Making A Positive Impact In The World."
"Our Mission Is To Empower Individuals To Achieve Their Full Potential By Providing Personalized Coaching And Transformative Teaching That Inspires And Guides Them To Create The Life They Desire.  We Are Dedicated To Fostering Growth, Building Resilience, And Cultivating Confidence In Our Clients, While Helping Them Overcome Challenges, Develop New Skills, And Live Their Best Lives.  Our Coaching And Teaching Are Grounded In Empathy, Authenticity, And A Deep Commitment To Making A Positive Impact In The World."
Keisha O'Neal
I'm thrilled to share my heartfelt testimonial for Ron. His exceptional insight and unwavering support have been invaluable to me in navigating complex tech problems. Ron's dedication and impressive tech-savvy skills have gone far beyond expectations, and I am genuinely grateful for his assistance. If you're seeking someone to rely on for tech challenges, Ron is undoubtedly the person to turn to.
Keisha
Tarah Baiman
I've met with Ron several times - and have referred my customers to him too - He has not only solved my tech problems each time, but he is such a nice guy! The most recent experience wasn't as easy to fix as we initially thought. He got off our scheduled zoom, learned what was needed, and got back on Zoom with me an hour or so later to make sure it was fully resolved. If you have any tech issues, I wouldn't hesitate to book a zoom with him!
Tarah
Jenai Florisson
I had some tech issues I couldn't get past and so I set up a zoom with Ron and he was absolutely amazing. He's so friendly and has so much knowledge. I will absolutely be reaching out to work with Ron again, I can highly recommend reaching out to him if you're needing help.
Jenai
Zach Pippins
"Immensely grateful for all of Ron's dedication and diligent work. Ron is exceptional at everything he does. He cares deeply for his customers, gives incredible insight on business strategy and development, and always leads his business with integrity. We could not be more grateful to work with Ron. He has made such an impact on our business and life. Cannot say enough good things about him!"
Zach
Hannah Pippins
"Ron has truly been a godsend to our business. Honestly, dont know how we could have grown our business without him. Not only one of the smartest and most tech savvy men I know, but he operates his business with immense integrity, gratitude, and honesty. He will always be our go-to guy for all business advice and tech help. Very grateful to know and work with Ron! "
Hannah
Jessica Dillavou
I can't rave enough about Ron and how helpful he was to me when I was struggling to launch my first digital course. His experience and wealth of knowledge walked me through my issue and quickly got me on my way. Forever grateful for him!
Jessica
Helen Martin
"Ron was extremely helpful. He was very knowledgeable and went above and beyond to assist me. I am very grateful for Ron's knowledge and support."
Helen
Mickensey Oliveira
"Meeting Ron for the first time was nothing short of a transformative experience. His extraordinary support and warm embrace completely reshaped my perspective. Ron's wealth of knowledge was awe-inspiring, but what truly set him apart was his ability to connect on a personal level. I'll never forget the tears of joy and excitement that flowed during our initial meeting. Since then, Ron has been a constant source of unwavering support, not just answering my questions but inspiring me to be my authentic self and guiding me with unmatched technical expertise. Ron is more than a mentor; he's a motivator who empowers growth. I am profoundly grateful to have crossed paths with him. Thank You Ron, You're truly a blessing."
Mickensey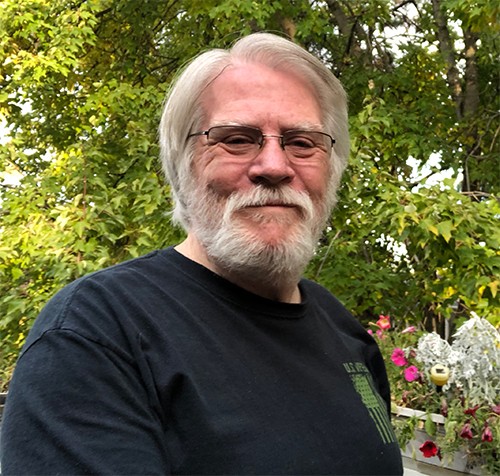 MEET RON 


I'm Ron Deering, an entrepreneur from Coeur d'Alene, Idaho and former Veteran of the United States.
You might have seen me online as Papa Ron and sharing my success in the online space and the Network Marketing Industry. 
Recently though, I have transition to my passion of Coaching and Mentoring others to have that same success in their online journey.
My Goal is to impact as many people as I can before my Lord takes me home.  I pray that you might be one of those people.
Read My Story
DOWNLOAD THE FREE GUIDE
Get ready to take control of your finances with this free 4-step guide.